South Africa, Namibia, Mozambique, Botswana, Zambia, Tanzania and Zimbabwe are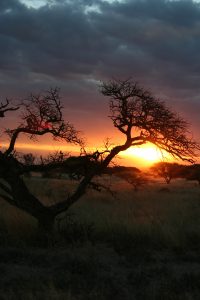 among the most highly prized hunting destinations on the Dark Continent, and Trophyseekers Worldwide Inc. has options for our clients in all of them with the elite among Safari Companies throughout southern Africa.  Our Safari Company in Zimbabwe for example, boasts better than 90% success rates spanning nearly two decades on trophy maned lion and huge tom leopards!  They also offer a concession where 80# Jumbo are a definite a possibility and success is virtually a lock on bulls at 50# per side or better.  Then there are our professionals in Zambia who have just been named the Safari Company of the Year by the prestegious Dallas Safari Club at their 2012 Convention.  Our clients pursuing Cape buffalo can count on near-100% success on mature, hard-bossed buffalo of 40″ or better no matter which of our professionals they choose to hunt with.   And each Safari season brings our clients a few more buffs taping into the mid-40's.
Through these and other highly regarded professionals we offer plains game of exceptional quality across all species, including one of TW's long-time specialties… plains game bowhunting safaris on our archery-only concessions.  In South Africa and other countries where legal, we offer one or more of the Big 5 species to bowhunters as well.  Most commonly available to our bowhunters are lion, leopard and Cape buffalo, and success consistently tops 90% for all three.  Bowhunters…Make no mistake…we can get it done for you!
Classic African Big 5 black powder or modern firearms safaris are available anywhere we operate in all of the countries listed above.  Most times these can be tailored exactly to the hunter's desired trophy list, subject to available quotas.  The bottom line here is this…You want black-maned lion, Cape buffalo over 40", Jumbo 50#–70# plus per side, leopard over 7'…We have them!  All you have to do is come and get them.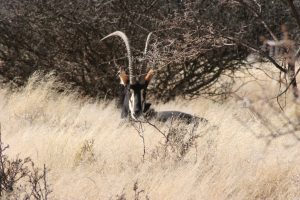 The African hunting scene is one of constant change.  Shifts in national government leaderships and attitudes toward hunting, complicated international CITES regulations, newly opened concessions, plus quota fluctuations and their impact on pricing (just to name a few) all affect countries individually and the hunting options available within each of them.  This illustrates why these international adventures just cannot be booked & coordinated from this side of the Atlantic.  Trophyseekers Worldwide Inc. and its staff have been on the ground in Africa for extended periods of time in twenty of the past twenty two safari seasons.  This is the primary reason why we are consistently able to provide the very best Safari Company options, trophy selection and support services to our clients traveling to Southern and Equatorial African destinations.